Description
Features:
1.CAN HELP EASE NECK, SHOULDER AND BACK PAIN: The gentle, contoured slope of these pillows supports the neck and shoulders and may help alleviate any tension or stiffness in the spinal column by promoting proper spinal alignment.
2.ESSENTIAL CUSHION: Improves circulation for side sleepers, the pillow will feel softer in warm and firmer in cold temperatures. The pillow will also react to your body heat by yielding and softening throughout the night.
3.IMPROVED SLEEP QUALITY: Using high-quality materials and padded cotton, a comfortable touches can relax your body and mind.
4.PROTECT YOUR ARMS: The unique hollow design at the bottom of the pillow prevents numbness in the arms during sleep.
Material: I
ce silk+polyurethane+ABS plastic steel frame
Size: 35* 30*13 cm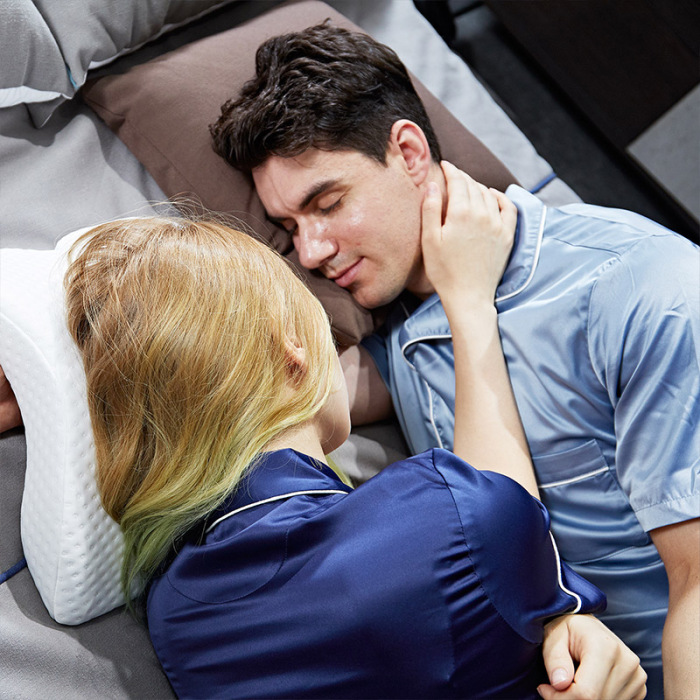 Payment & Security
Your payment information is processed securely. We do not store credit card details nor have access to your credit card information.